Aluminized glass fabric for High Temperature
EPDM
Viton FKM
NBR Nitrile Rubber
PVC and thermo-welded polyurethane
Silicon Rubber for High Temperature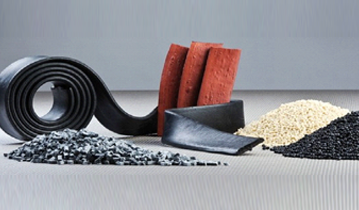 Anti-static Rubber
NR Natural Rubber Neoprene Fabric
Resin-impregnated and anti-dust fabric
Silicon Rubber
NBR-coated polyester fabric, and more!
Protect your machine with VAJ products!
Custom-made, more materials available to suit
your working conditions.